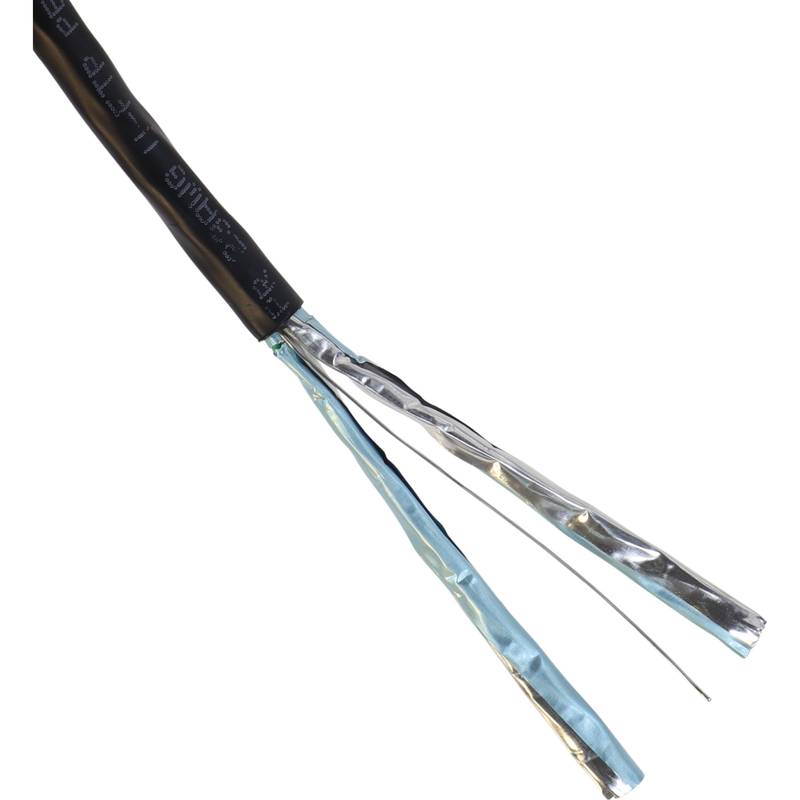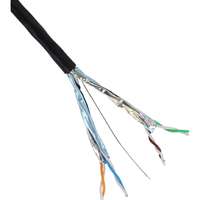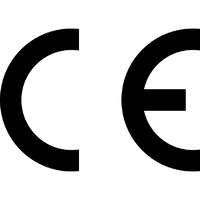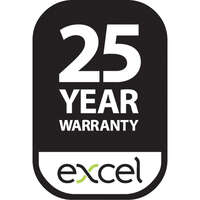 Excel Category 6A Cable U/FTP External Grade Fca PE 500m Reel - Black
Part Code: 100-980
The Excel External Category 6A Screened (U/FTP) Cable is designed to offer performance with the protection to allow it to be installed externally, and is ideal for connecting external equipment such as IP cameras or Wireless Access Points using a cable that can be installed into external ducts and pathways.
Each cable consists of two sets of two pairs are wrapped together in an "S" configuration with high quality, strong, aluminium/polyester foil tape providing screening for each pair. The "S" Foil configuration ensures separation of the pairs that ensures the performance. The individual pairs are set to different lay lengths to ensure optimum performance.
The print legend on the cable now includes information regarding the DOP number, Test and Classification of the cable for traceability.
Category 6A
"S" foil screen
External duct grade Polyethylene outer sheath
Sequential metre markings
Suitable for 10 Gigabit Ethernet applications
Euroclass Fca
Specified to 500MHz
UV Stable to UL1581
View More
| | |
| --- | --- |
| Category | 6A (IEC) |
| Overall screening | None |
| Conductor screening | Foil |
| Outer sheath colour | Black |
| Reaction-to-fire class according to EN 13501-6 | Fca |
| AWG-size | 23 |
| Specification core insulation | PE |
| Core identification | Colour |
| Outer sheath material | PE |
| Diameter of conductor | 0.56 mm |
| Halogen free (acc. EN 60754-1/2) | no |
| Flame retardant | In accordance with EN 60332-1-2 and EN 50399 |
| Low smoke (acc. BS EN 61034-2) | no |
| Outer diameter approx. | 6.75 mm |
| Installation Temperature Range | -10...60 °C |
| Operating Temperature Range | -20...60 °C |
| NVP value | 78.8 % |
| Conductor category | Class 1 = solid |
| Total number of cores | 8 |
| Stranding element | Pairs |
| Conductor surface | Bare |
Key Features
Category: 6A (IEC)
Overall screening: None
Conductor screening: Foil
Outer sheath colour: Black
Reaction-to-fire class according to EN 13501-6: Fca
AWG-size: 23