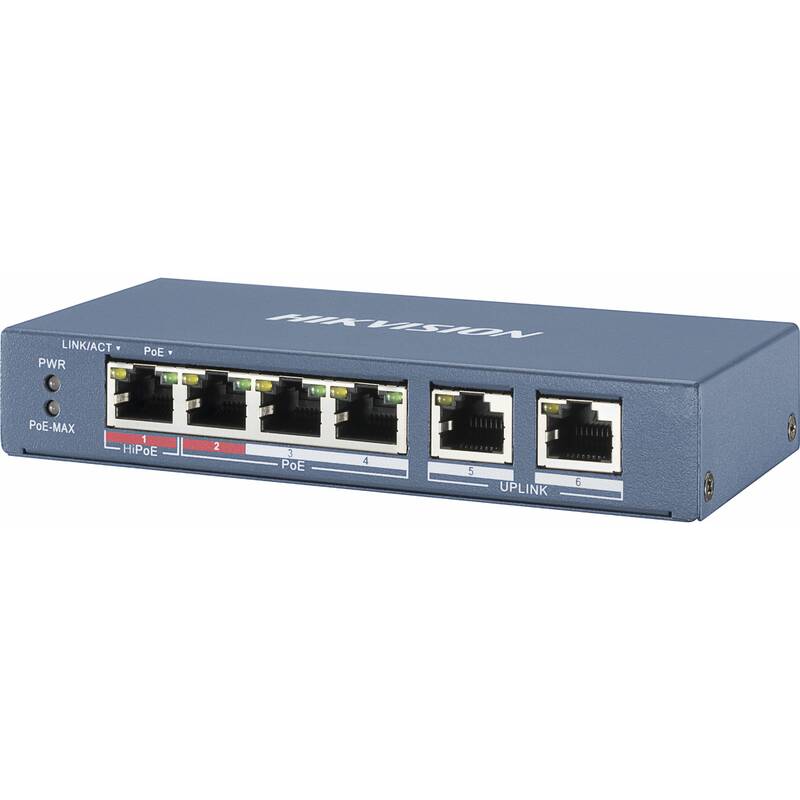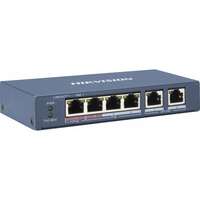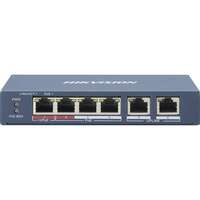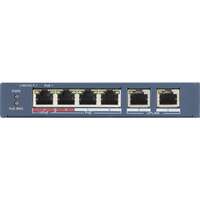 Hikvision 4 Port Fast Ethernet Unmanaged POE Switch
Part Code: DS-3E0106HP-E
DS-3E0106HP-E switches are layer 2 100 Mbps long-range PoE switches, providing 1 × 10/100 Mbps Hi-PoE port, 3 × 10/100 Mbps PoE ports, and 2 × 10/100 Mbps RJ45 ports. The switches provide advanced Hi-PoE/PoE technology and support extend mode with long-range access up to 300 m. The prior and stable transmission of the important surveillance area videos can also be guaranteed when connected to the high priority ports. Meanwhile, the 2 × 10/100 Mbps RJ45 uplink ports guarantee applications of multiple network solutions.
Intelligent PoE Management. When the power supply exceeds the limit, PoE ports intelligently manage the power supply, which extends the switch lifetime.
Up to 300 m Long Range PoE Transmission. The distance between IPCs and switch can reach maximum 300 meters.
4/8-Core Adaptive Power Supply with Less Power Loss. 8-core power supply reduces the power loss on cables.
6KV Surge Protection to Improve Reliability in Harsh Environment. The built-in surge protection device protects the switch from the sudden lightning surge in harsh environment.
Design for Video Transmission. VIP port ensures important data transmission when network congestion occurs.
View More
| | |
| --- | --- |
| Manageability | Unmanaged |
| Maximum number of concurrent connections | 4+2 |
| Number of ports PoE | 4 |
| Number of ports 10/100 Mbps RJ45 | 2 |
| Power over Ethernet | 802.3 at (PoE+) |
| Max. PoE power | 65 W |
| Layer 2 | yes |
| Switching capacity | 1.2 Gbps |
| Height | 25.6 mm |
| Width | 145 mm |
| Depth | 68.45 mm |
| Power supply | Single |
Key Features
Manageability: Unmanaged
Maximum number of concurrent connections: 4+2
Number of ports PoE: 4
Number of ports 10/100 Mbps RJ45: 2
Power over Ethernet: 802.3 at (PoE+)
Max. PoE power: 65 W
Similar Products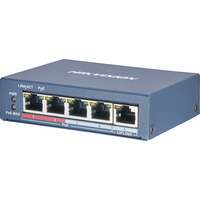 DS-3E0105P-E(B)
HIKVISION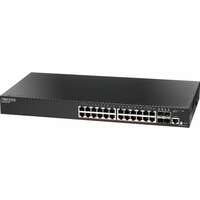 ECS2100-28P UK
EDGECORE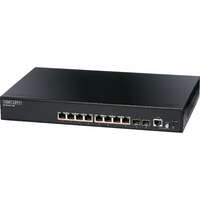 ECS2100-10P UK
EDGECORE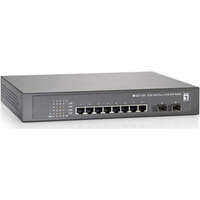 GEP-1020
LEVELONE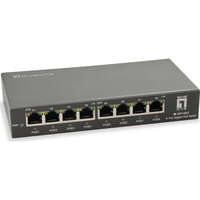 GEP-0823
LEVELONE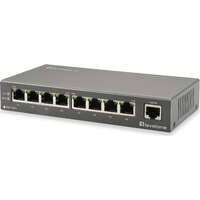 FEP-0931
LEVELONE
Previous
Next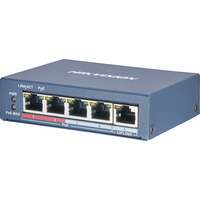 DS-3E0105P-E(B)
HIKVISION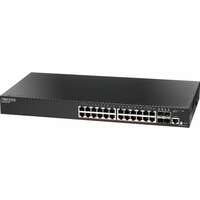 ECS2100-28P UK
EDGECORE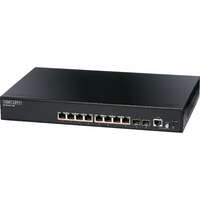 ECS2100-10P UK
EDGECORE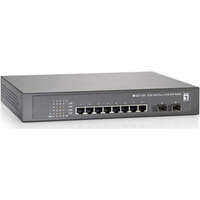 GEP-1020
LEVELONE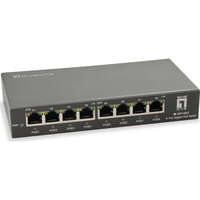 GEP-0823
LEVELONE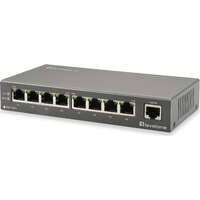 FEP-0931
LEVELONE
Previous
Next