Please note that due to maintenance on our ordering system, pricing and online ordering will be unavailable on the afternoon of Saturday 24th October. We apologise for any inconvenience.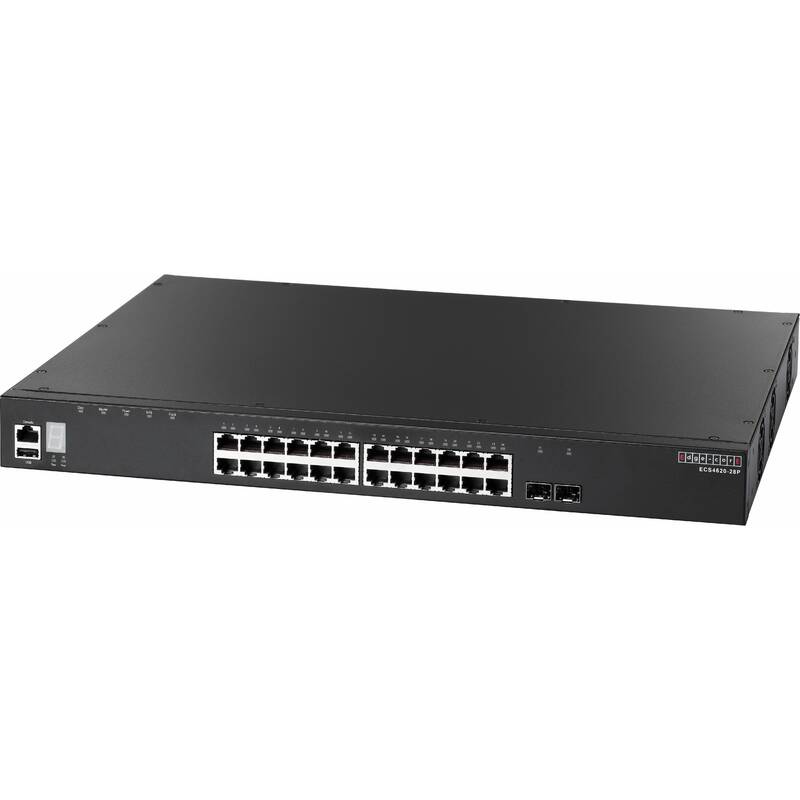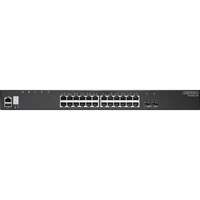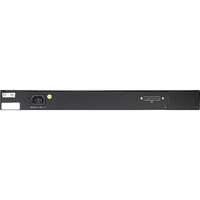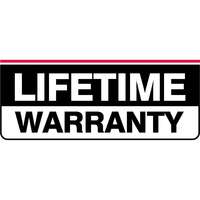 24 Port 410W PoE+ Gigabit Distribution Layer 3 Stackable Switch c/w 2 SFP+ 10G slots
Part Code: ECS4620-28P EUK
Edgecore ECS4600 series switches feature two stacking ports for hardware stacking, with up to 320Gbps of throughput. Any combination of 4600 Series units can be stacked up to 8 units high or to a maximum of 400 ports. The stack acts as a single switching unit that is managed by a master switch, elected from one of the member switches. The master switch automatically creates and updates all the switching and optional routing tables. A working stack can add new members or delete old ones without service interruption (for small/medium scale, Layer 3 IP fabric for large/hyper scale deployment, with Software-Defined Networking, SDN, support for cloud infrastructures).
The Distribution Networks series is ideal for service provider edge aggregation, enterprise comms racks, data centre aggregation and network core deployment. These switches bring a high level of security and traffic control to the edge of your network. They provide high performance, resilient stacking, wire speed Layer 2 switching and Layer 3 routing, comprehensive QoS and advanced security to deliver the scalability and resiliency to increase your company's productivity while reducing operational costs.
ITU-T G.8032 Ethernet Ring Protection Switch provides redundant path with fast convergence time
IPv4 Redundancy
OSPFv3
Equal cost multipath routing (ECMP)
DiffServ
Two rate three colour marking
EAPOL transparent
VLAN assignment
QoS assignment
DoS
Dynamic ARP Inspection
DHCPv6 snooping
sFlow
IPv4/IP6 L3 routing capabilities
Lifetime Advance Replacement Warranty
View More
| | |
| --- | --- |
| Manageability | Fully managed |
| Maximum number of concurrent connections | 26 |
| Number of ports PoE | 24 |
| Number of ports 10/100/1000 Mbps RJ45 | 24 |
| Number of combination-Ports RJ45/SFP | 0 |
| Number of ports 10 Gbps SFP | 2 |
| Number of module slots | 1 |
| Power over Ethernet | 802.3 at (PoE+) |
| Max. PoE power | 410 W |
| Layer 3 | yes |
| Stackable | yes |
| Switching capacity | 128 Gbps |
| Packet buffer | 128 MB |
| Height | 44 mm |
| Width | 440 mm |
| Depth | 315 mm |
| Mounting method | 19 inch mounting |
| Power supply | Single |
| Max. power consumption | 49 W |
| Number of ports 100/1000 Mbps SFP | 0 |
Key Features
Manageability: Fully managed
Maximum number of concurrent connections: 26
Number of ports PoE: 24
Number of ports 10/100/1000 Mbps RJ45: 24
Number of combination-Ports RJ45/SFP: 0
Number of ports 10 Gbps SFP: 2
Recommended for You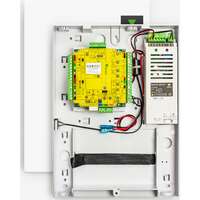 PAX-682-531
PAXTON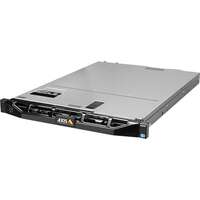 AXIS S1032 MKII
AXIS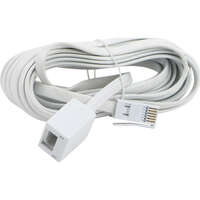 550-300
EXCEL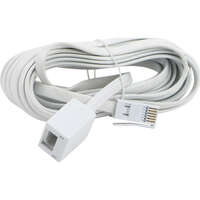 550-301
EXCEL
Previous
Next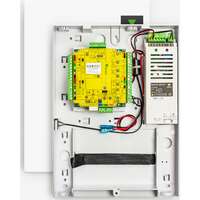 PAX-682-531
PAXTON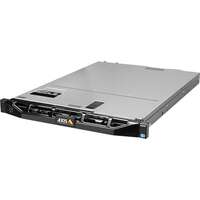 AXIS S1032 MKII
AXIS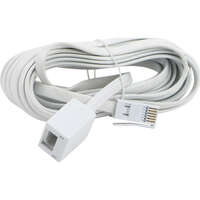 550-300
EXCEL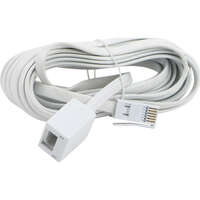 550-301
EXCEL
Previous
Next
Similar Products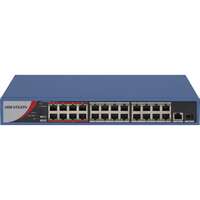 DS-3E0326P-E/M(B)
HIKVISION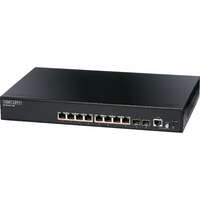 ECS2100-10P UK
EDGECORE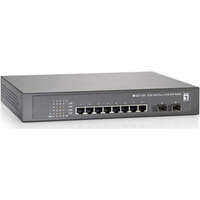 GEP-1020
LEVELONE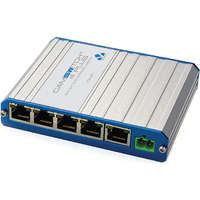 VCS-4P1
VERACITY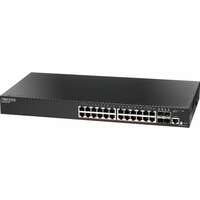 ECS2100-28P UK
EDGECORE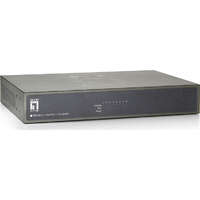 FEP-0812
LEVELONE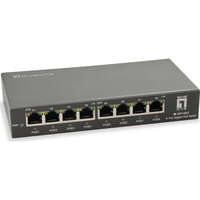 GEP-0823
LEVELONE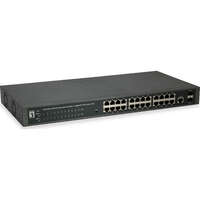 GEP-2652
LEVELONE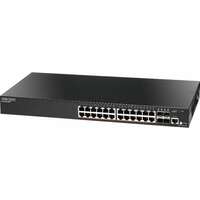 ECS2100-28PP UK
EDGECORE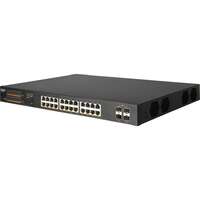 ECS2020-28P UK
EDGECORE
Previous
Next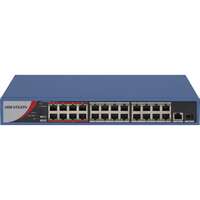 DS-3E0326P-E/M(B)
HIKVISION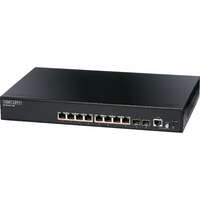 ECS2100-10P UK
EDGECORE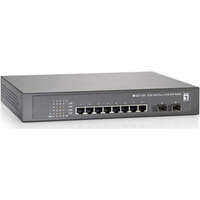 GEP-1020
LEVELONE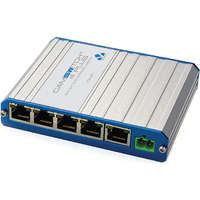 VCS-4P1
VERACITY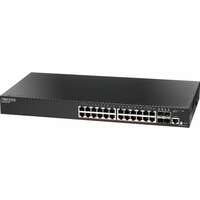 ECS2100-28P UK
EDGECORE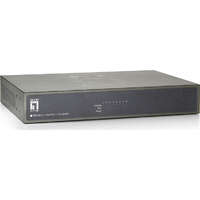 FEP-0812
LEVELONE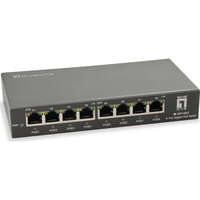 GEP-0823
LEVELONE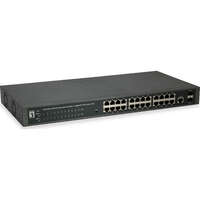 GEP-2652
LEVELONE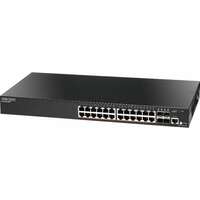 ECS2100-28PP UK
EDGECORE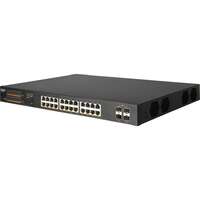 ECS2020-28P UK
EDGECORE
Previous
Next