Please note that due to maintenance on our ordering system, pricing and online ordering will be unavailable on the afternoon of Saturday 24th October. We apologise for any inconvenience.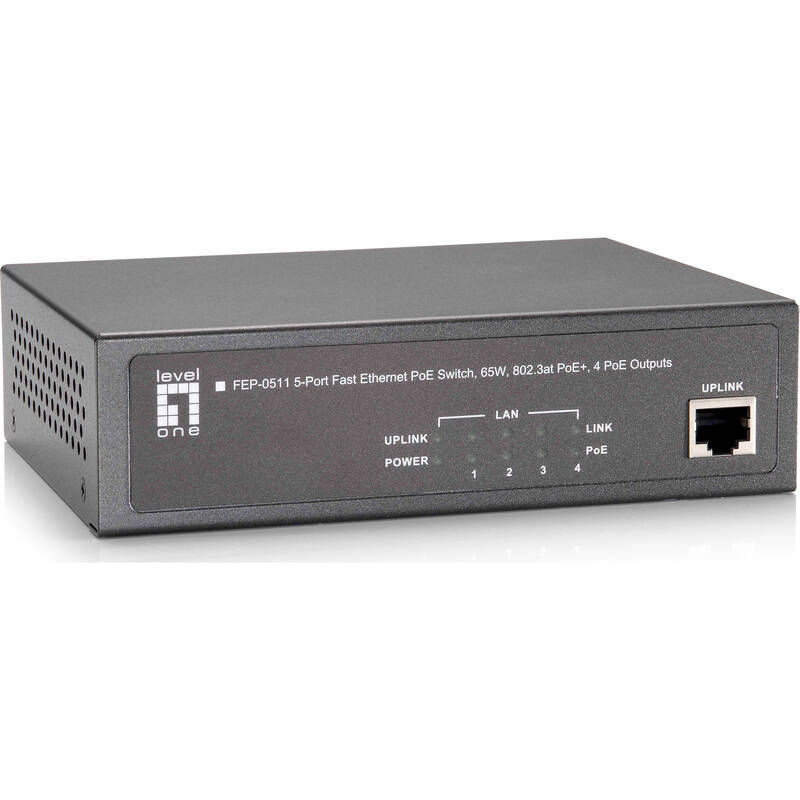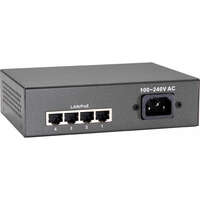 5-Port Fast Ethernet PoE Switch, 802.3at/af PoE, 4 PoE Outputs, 65W
Part Code: FEP-0511
The FEP-0511 is a 5-port 10M/100M Fast Ethernet Switch with one uplink port plus 4 ports of Power over Ethernet capability. Per PoE port is power supply up to 30W. The total PoE power budget is 65W. It is an ideal solution where office and home users utilize a combination of PoE and non-PoE enabled devices. Four ports on the FEP-0511 are PoE enabled making it an ideal solution for most office users that have PoE enabled devices located around the office. These products can include a mixture of PoE IP Phones, PoE wifi APs and PoE IP Cam. It is the perfect answer for offices that are upgrading their office equipment and LAN infrastructure to include PoE capability. The switch automatically detects IEEE 802.3at/af compliant device connected and provides power and data over a single cable to these devices. The FEP-0511 enables users to deploy a stable and reliable high-speed LAN environment, with store-andforward switching architecture, packet error filtering and non-blocking packet forwarding. The 802.3x and backpressure flow control mechanisms work respectively for full and half duplex modes. This device supports N-way auto negotiation protocol that automatically detects networking speed and duplex modes. For instant error detection, the FEP-0511 is equipped with a full range of LEDs to help monitor and troubleshoot problems on the network.
IEEE 802.3af/at PoE compliant to simplify deployment and installation
Auto-detection and protection of non-standard PoE devices
IEEE 802.3x Flow Control protects against lost packets for reliable data transmission
10/100Mbps, full/half-duplex, auto-negotiation, auto-MDI/MDIX
Internal power supply
View More
| | |
| --- | --- |
| Manageability | Unmanaged |
| Maximum number of concurrent connections | 5 |
| Number of ports PoE | 4 |
| Number of ports 10/100 Mbps RJ45 | 5 |
| Power over Ethernet | 802.3 at (PoE+) |
| Max. PoE power | 65 W |
| Height | 44 mm |
| Width | 160 mm |
| Depth | 122 mm |
| Mounting method | Desk type |
Key Features
Manageability: Unmanaged
Maximum number of concurrent connections: 5
Number of ports PoE: 4
Number of ports 10/100 Mbps RJ45: 5
Power over Ethernet: 802.3 at (PoE+)
Max. PoE power: 65 W
Similar Products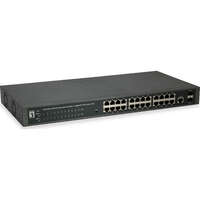 GEP-2652
LEVELONE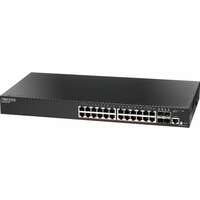 ECS2100-28P UK
EDGECORE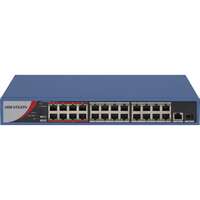 DS-3E0326P-E/M(B)
HIKVISION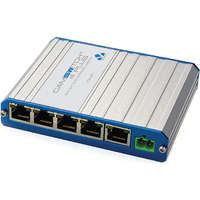 VCS-4P1
VERACITY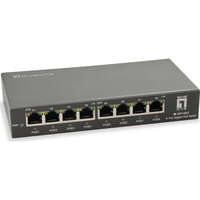 GEP-0823
LEVELONE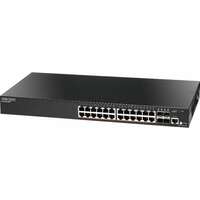 ECS2100-28PP UK
EDGECORE
Previous
Next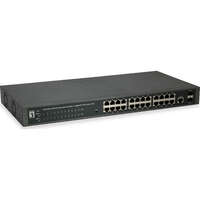 GEP-2652
LEVELONE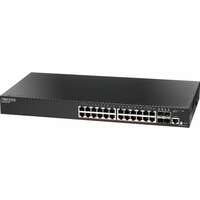 ECS2100-28P UK
EDGECORE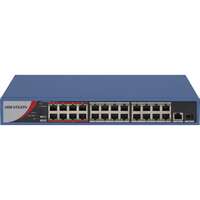 DS-3E0326P-E/M(B)
HIKVISION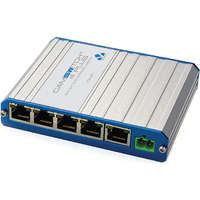 VCS-4P1
VERACITY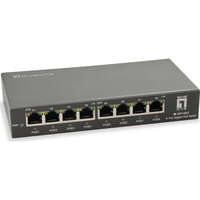 GEP-0823
LEVELONE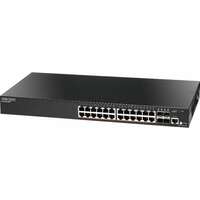 ECS2100-28PP UK
EDGECORE
Previous
Next