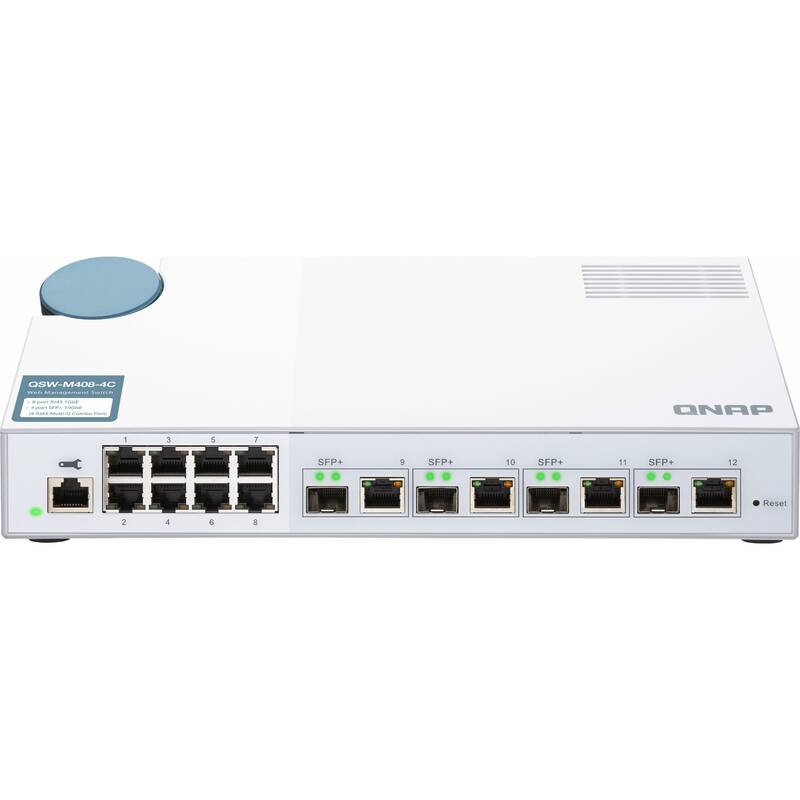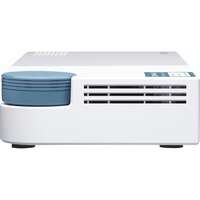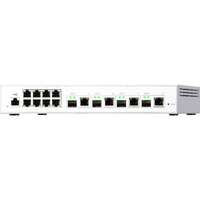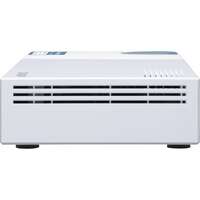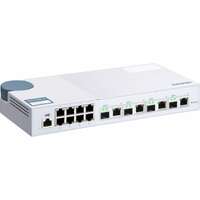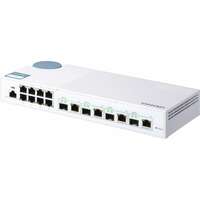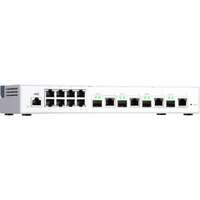 WEB MGMT SWITCH 8X1G, 4XCMB
Part Code: QSW-M408-4C-UK
The QSW-M408-4C is a Layer 2 Web Managed Switch equipped with four 10GbE SFP+/RJ45 combo ports and eight Gigabit ports. Supporting Layer 2 switching and network management via a user-friendly web user interface, the QSW-M408-4C offers flexible deployment in hybrid high-speed network environments and provides an entry-level network management solution that is usable even by non-IT professionals. The QSW-M408-4C is compatible with 10GbE and NBASE-T technologies that supports up to five speeds (10G / 5G / 2.5G / 1G / 100M) to provide higher transmission speeds with existing Cat 5e and 6a cables. With its high performance, user-friendly management features and desktop size, the QSW-M408-4C allows you to instantly upgrade to a hybrid high-speed network environment at a cost-effective price, while optimizing network bandwidth and ensuring network maintenance security.
Featuring a user-friendly web UI, the QNAP Switch System (QSS) provides an overview dashboard, port management and setting guide, making central network management intuitive and easy
The QSW-M408-4C provides Layer 2 management features, such as LACP, VLAN, ACL and LLDP for IT administrators to efficiently control the network bandwidth and enhance security
The QSW-M408-4C is one the few web-managed switches that supports Rapid Spanning Tree Protocol (RSTP)
QSS (QNAP Switch System) helps administrators update firmware with just one click, ensuring network security.
View More
| | |
| --- | --- |
| Manageability | Web-managed |
| Maximum number of concurrent connections | 8+4 |
| Power over Ethernet | Not applicable |
| Layer 2 | yes |
| Switching capacity | 96 Gbps |
| Packet buffer | 1.5 MB |
| Max. power consumption | 31.46 W |
Key Features
Manageability: Web-managed
Maximum number of concurrent connections: 8+4
Power over Ethernet: Not applicable
Layer 2: yes
Switching capacity: 96 Gbps
Packet buffer: 1.5 MB
Recommended for You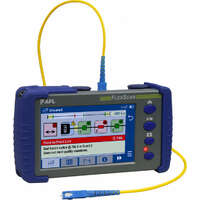 FS300-325-BAS-P1-W1
FUJIKURA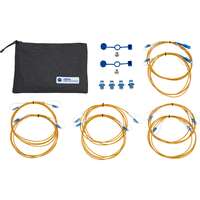 R164062
IDEAL NETWORKS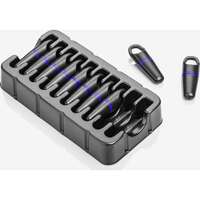 PAX-695-644
PAXTON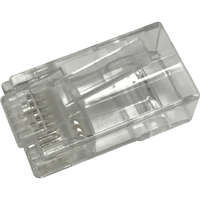 100-116-100
EXCEL
Previous
Next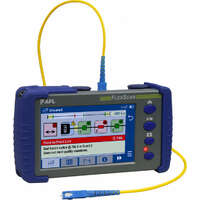 FS300-325-BAS-P1-W1
FUJIKURA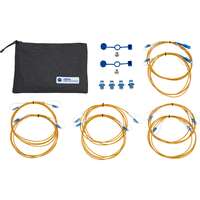 R164062
IDEAL NETWORKS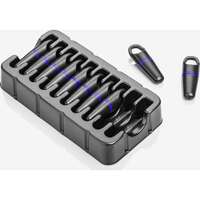 PAX-695-644
PAXTON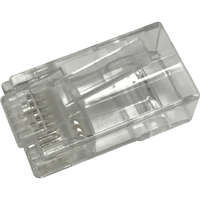 100-116-100
EXCEL
Previous
Next
Similar Products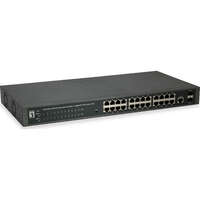 GEP-2652
LEVELONE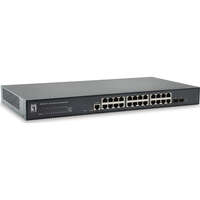 GES-2451
LEVELONE
Previous
Next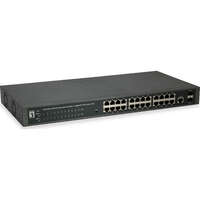 GEP-2652
LEVELONE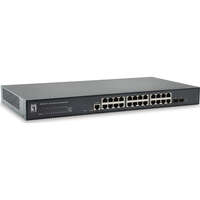 GES-2451
LEVELONE
Previous
Next